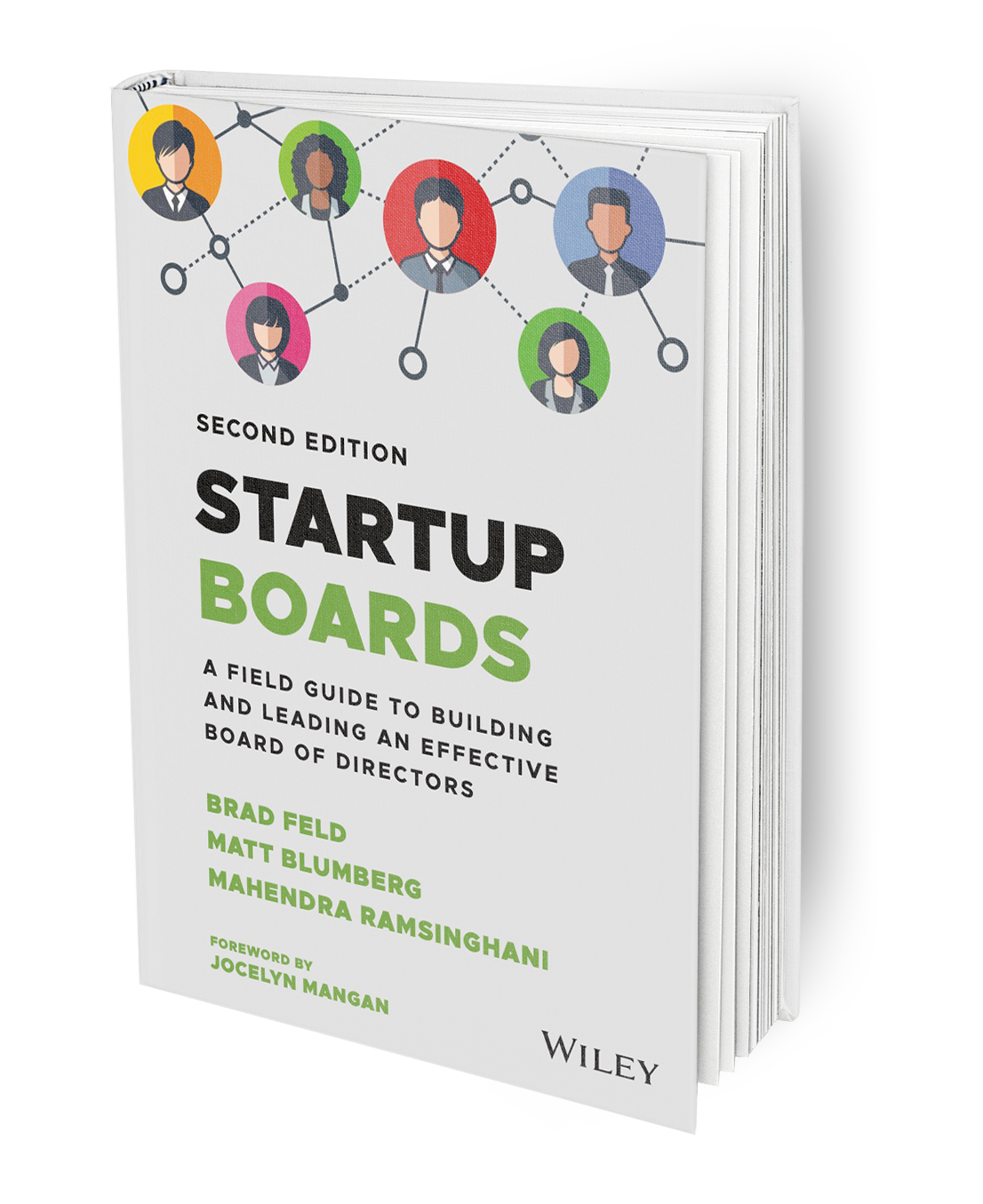 Effectively building and working with a board is a critical part of building any successful business. But there is a lot of nuance in doing both of these things effectively. Enter the second edition of Startup Boards: A Field Guide to Building and Leading an Effective Board of Directors by a trio of authors including my partner, Brad Feld; CEO of Foundry portfolio company Bolster, Matt Blumberg; and co-author of the original edition of Startup Boards, Mehendra Ramsinghani.
While the first edition was great, this second edition is a well-needed and excellent update (it's been 7 years since the original came out). I had the chance to read an advance copy a few months ago and loved the practical information and important updates to the new version. Startup Boards is a comprehensive guide on creating, growing, and leveraging a board of directors written for CEOs, board members, and people seeking board roles.
The first time many founders see the inside of a board room is when they step in to lead their board. As I wrote in my blog series, Designing the Ideal Board Meeting, boards are often not managed well and as a result, are often under-utilized. Startup Boards looks at the structure, management, and best practices for leveraging a board to get the best from it. The authors have collectively served on hundreds of boards over the past 30 years, attended thousands of board meetings, and encountered more crazy boardroom drama than most. They've poured this wealth of knowledge and experience into Startup Boards. Importantly, this new edition emphasizes the importance of independent board members, diversity at the board level, and openness to first-time board members. 
In this latest edition of the book you'll learn about:
Board fundamentals such as a board's purpose, legal characteristics, and roles and functions of board members;

Creating a board including size, composition, roles of investors and independent directors, what to look for in a director, and how to recruit directors;

Compensating, onboarding, removing directors, and suggestions on building a diverse board;

Preparing for and running board meetings;

The board's role in transactions including selling a company, buying a company, going public, and going out of business;

Advice for independent and aspiring directors.
Startup Boards draws on stories from board members, startup founders, executives, and investors. Every CEO, board member, investor, or executive interested in creating an active, involved, and engaged board should read this book—and keep it handy for reference. I hope you'll grab a copy.